Weflix streaming
Watch your favorite videos, movies and series with your friends even from distance
Details
Area: Entertainment
Platform: Desktop platform
Date 2017 - 6 months duration
About:
Weflix is a platform that allows users to watch movies and videos together even from a distance. This happens through a digital room created by one of the members, he sends the access link and together they choose something to watch.
Opportunity:
Users tried to watch videos with their friends via Skype or WhatsApp, which almost always generated a difference in timing of the video, and users ended up watching the video out of sync.
Concept
The idea came from a question about the scenario at the time (end of 2016): how did people watch videos together on the internet, but not in the same place?
Every sunday night the series of Game of Thrones was showed on tv and everyone stopped to watch. People were talking about the episode live, but on different platforms. Then the idea came up: what if all the reactions were centered in one place?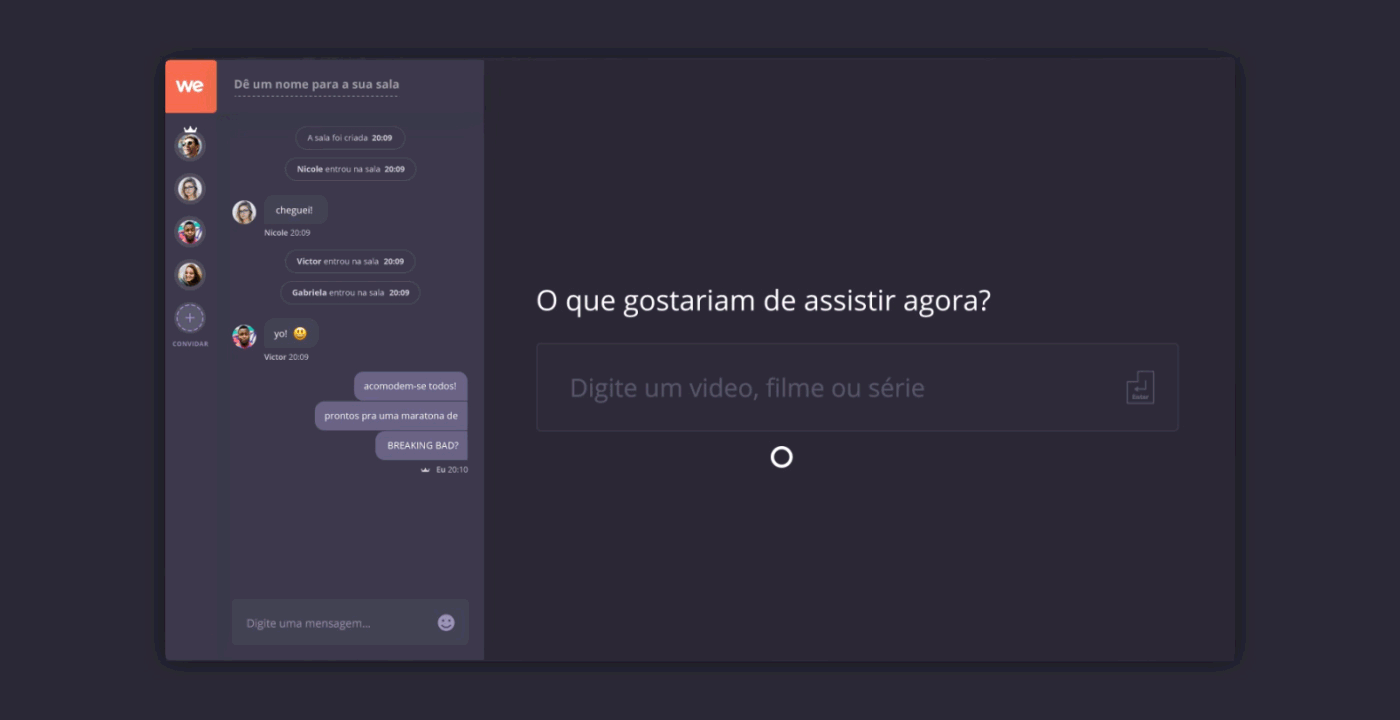 Research
The beginning was just studying about video streaming, internet experience and trying to map user needs to create a solid and unique goal. The goal was "Translate to digital the experience of watch something together with friends".
With this in mind, I started to research about potential competitors and similars to understand how they work.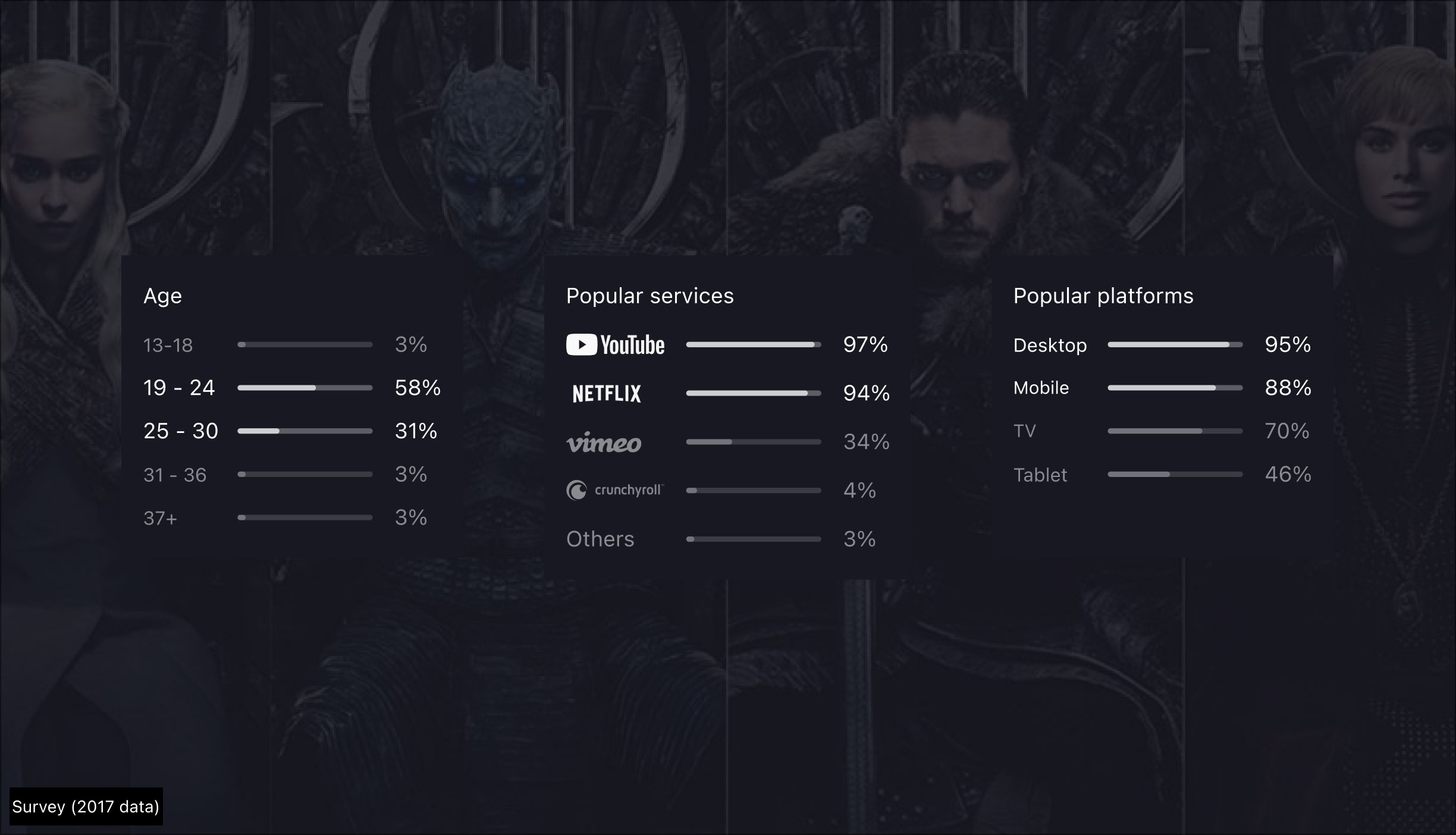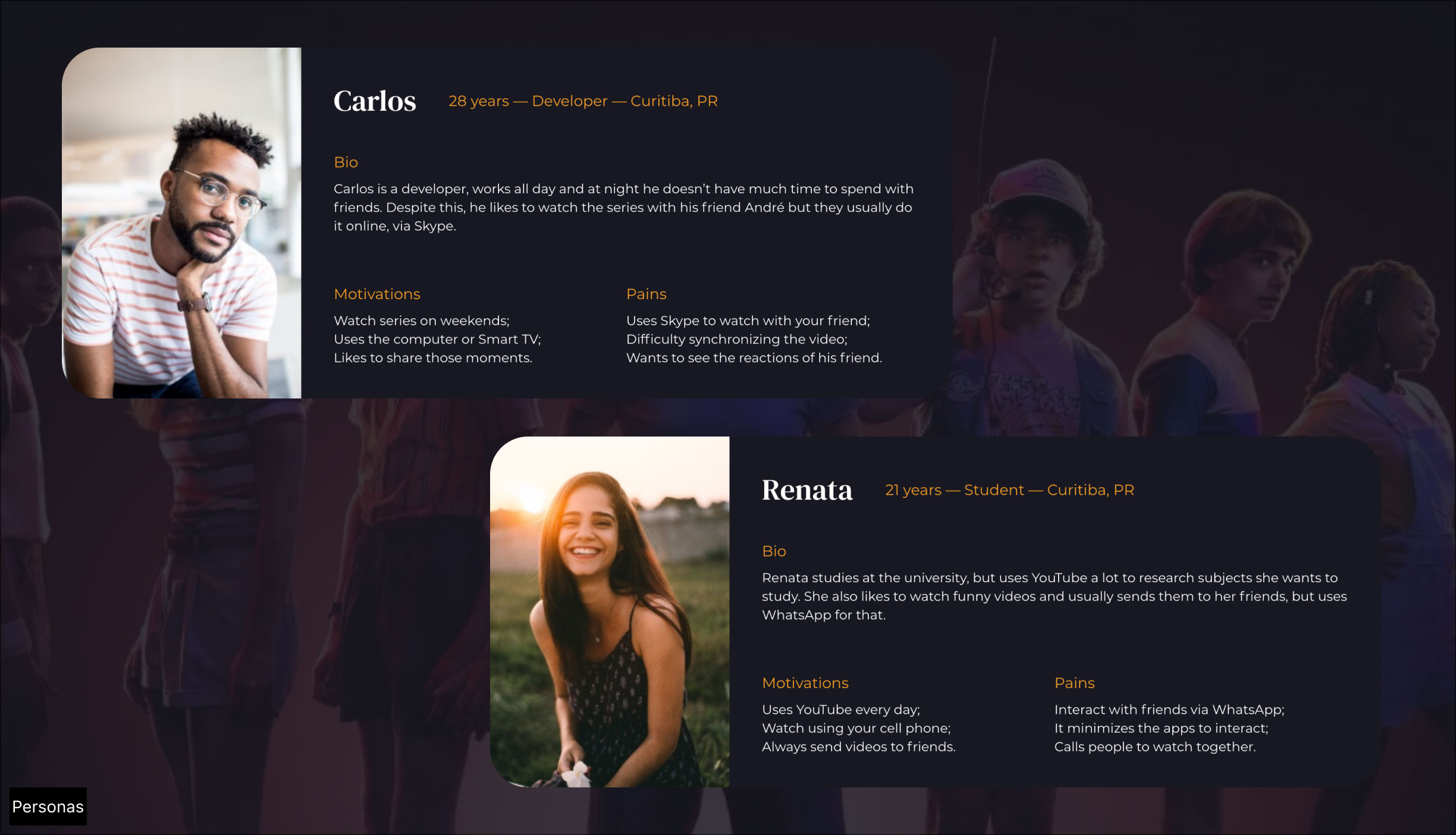 Benchmark
The similar products selected to benchmark was: YouTube, Netflix, Twitch and Rabbit. The parameters used to analyze the competitors was four: Navigation, Interaction, User Interface and Compatibility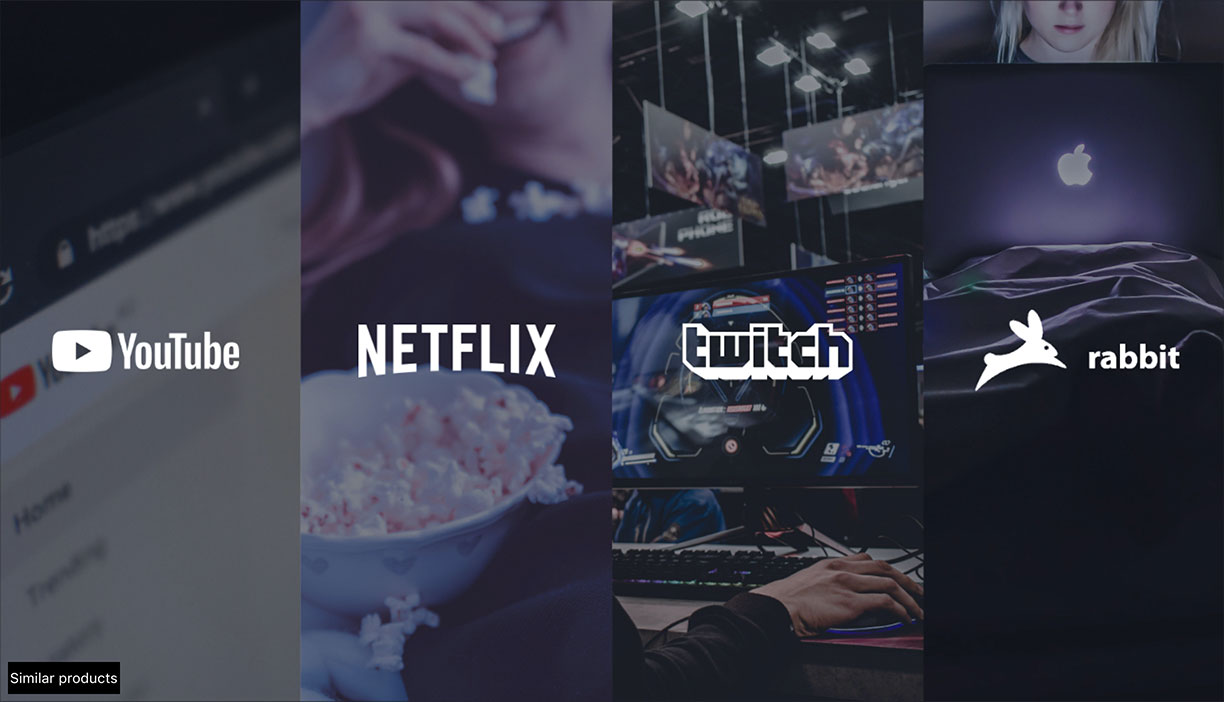 Define
With all this data, It was possible to start defining the product. The more reasonable platform, using the survey results, was start designing a MVP for desktop platforms.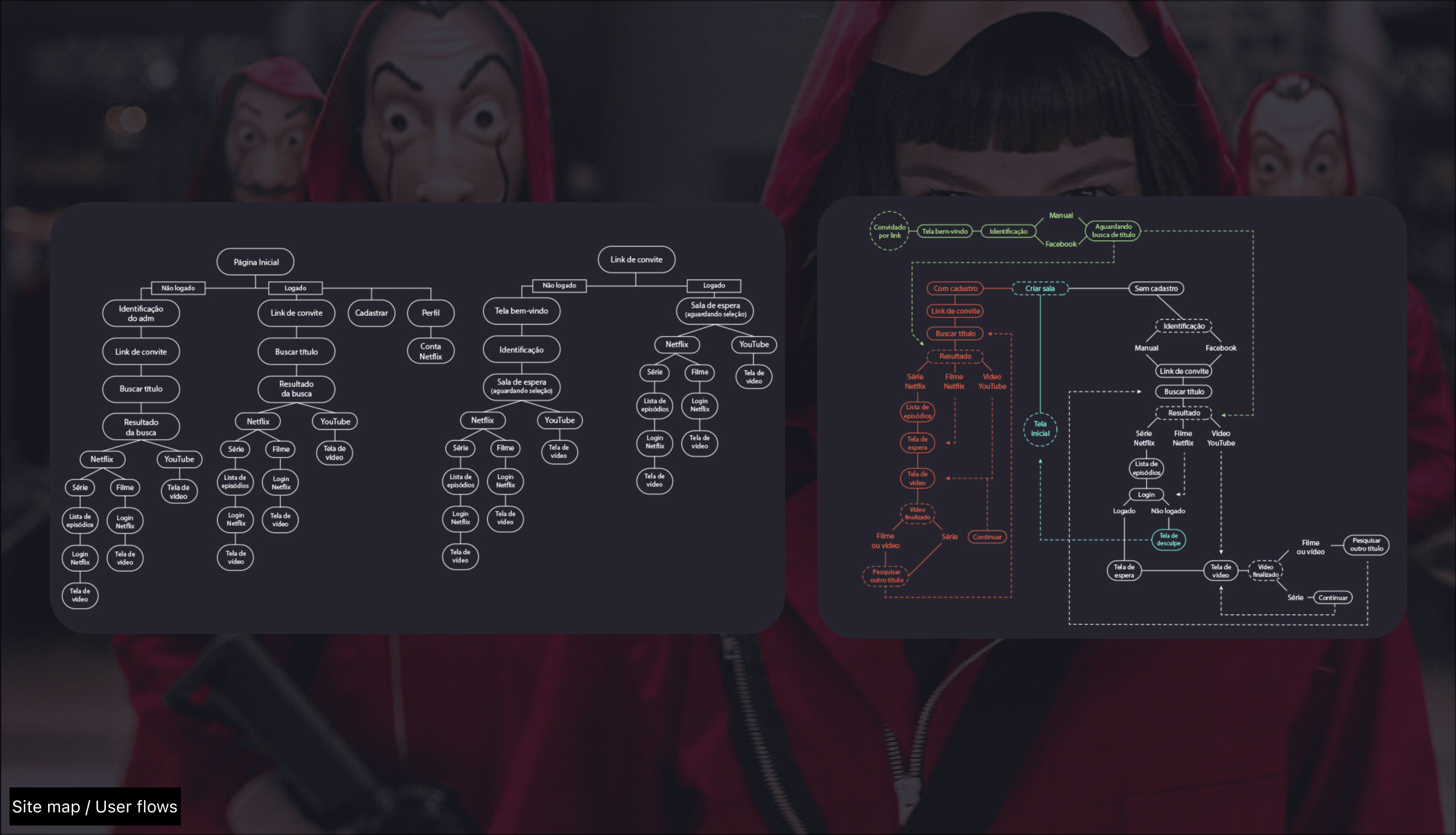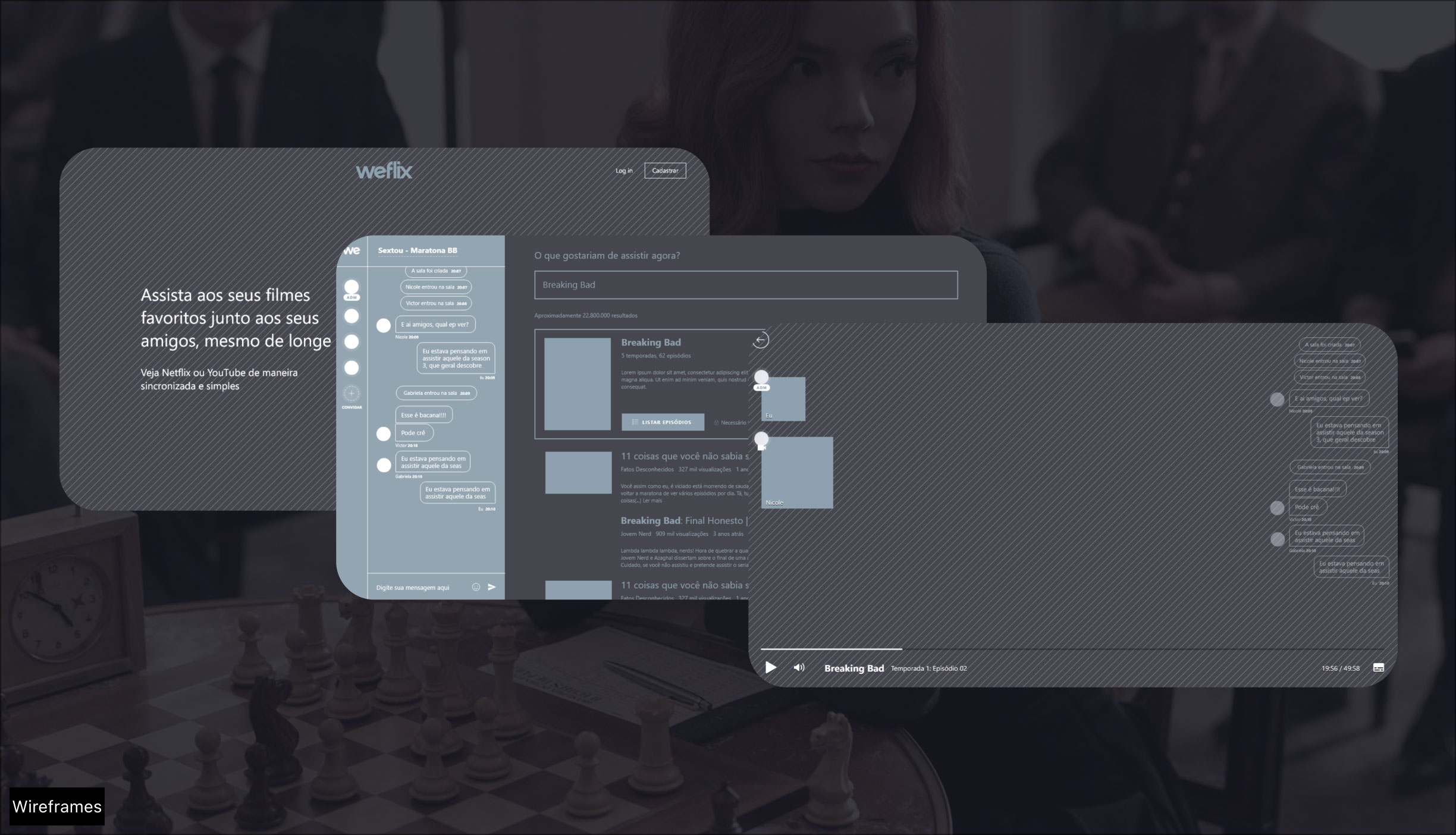 Prototype and tests
After some discussions and meetings about the definitions that was made, It was possible to start designing a more detailed prototype to start testing with users.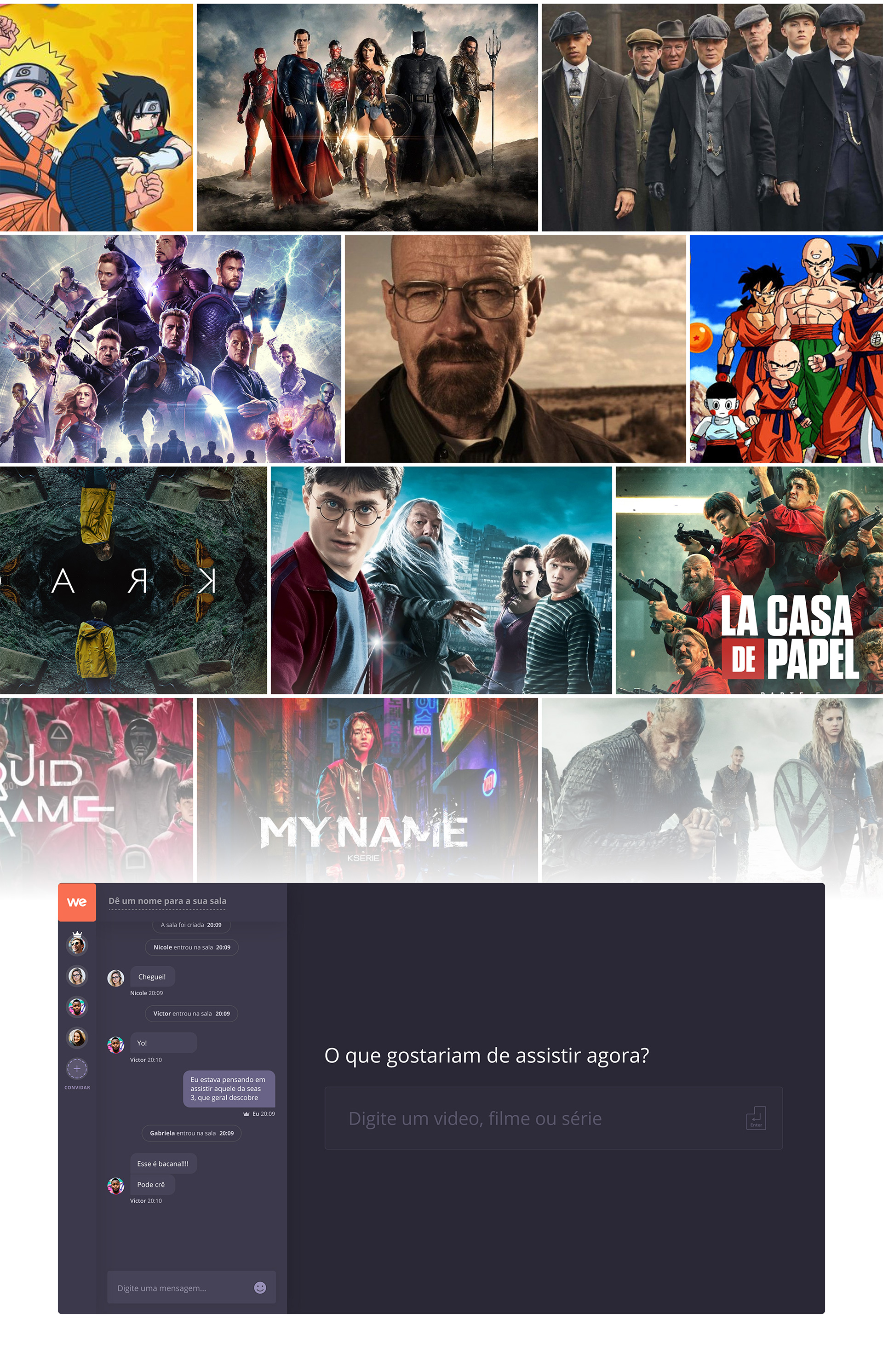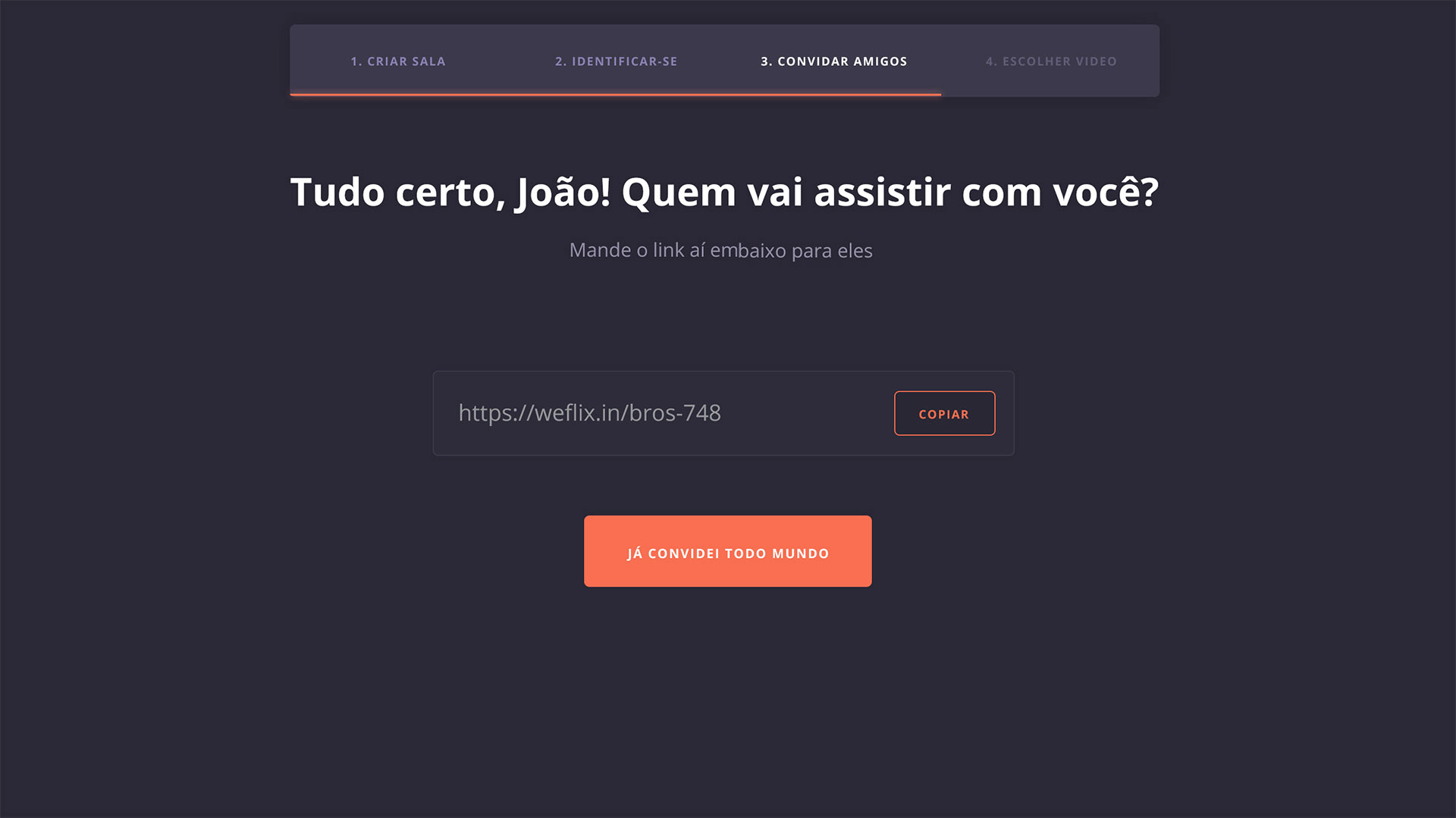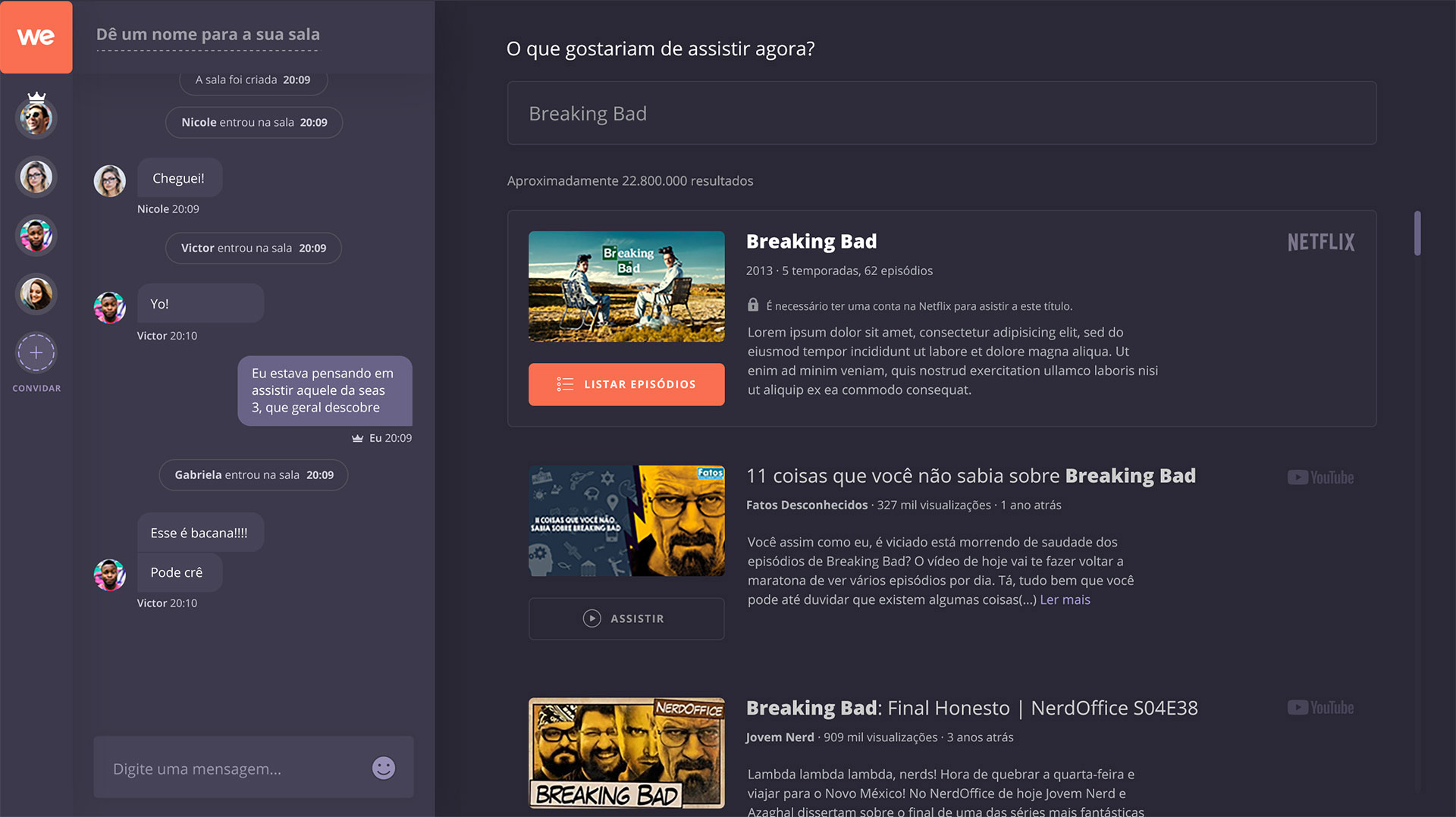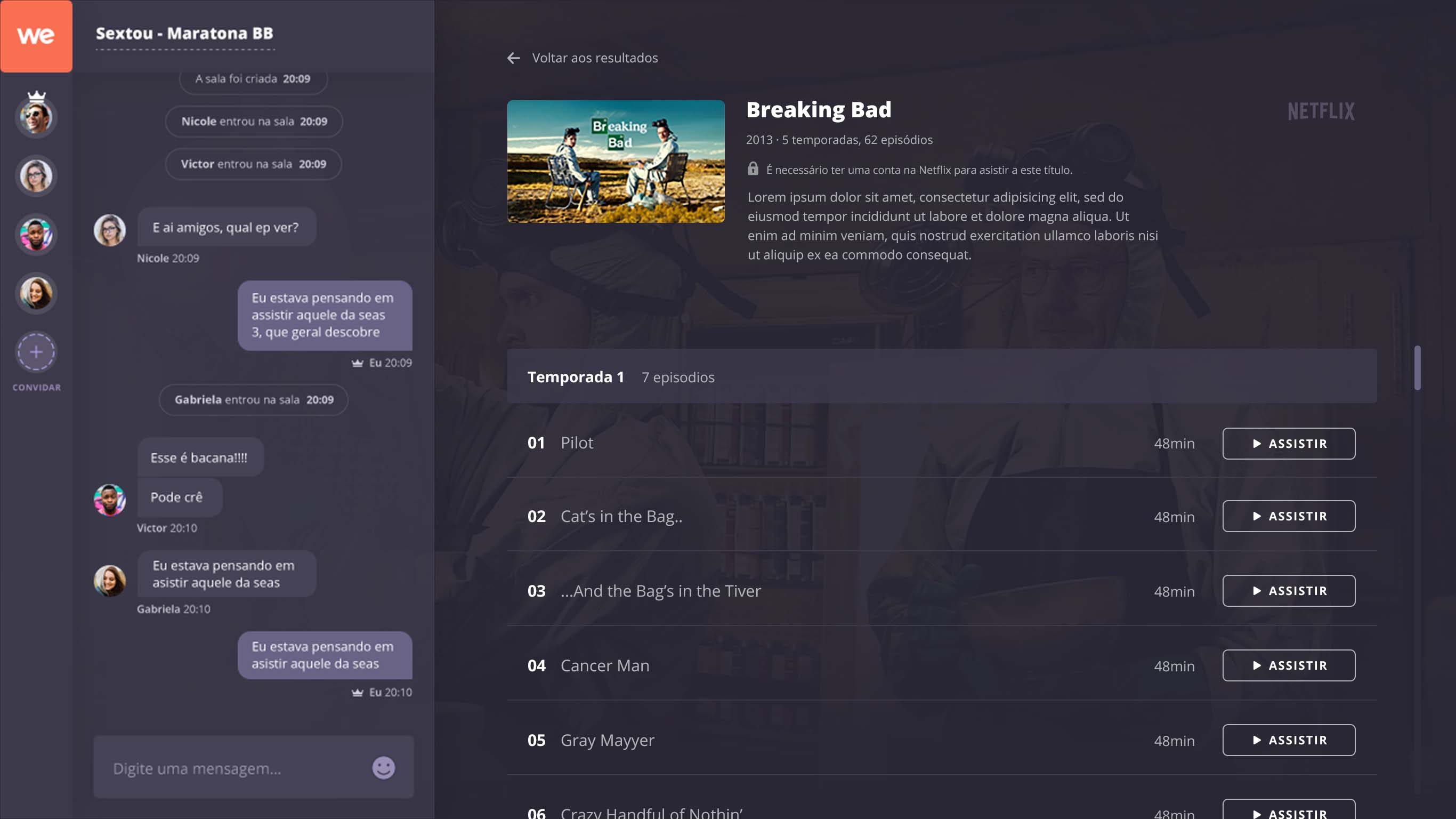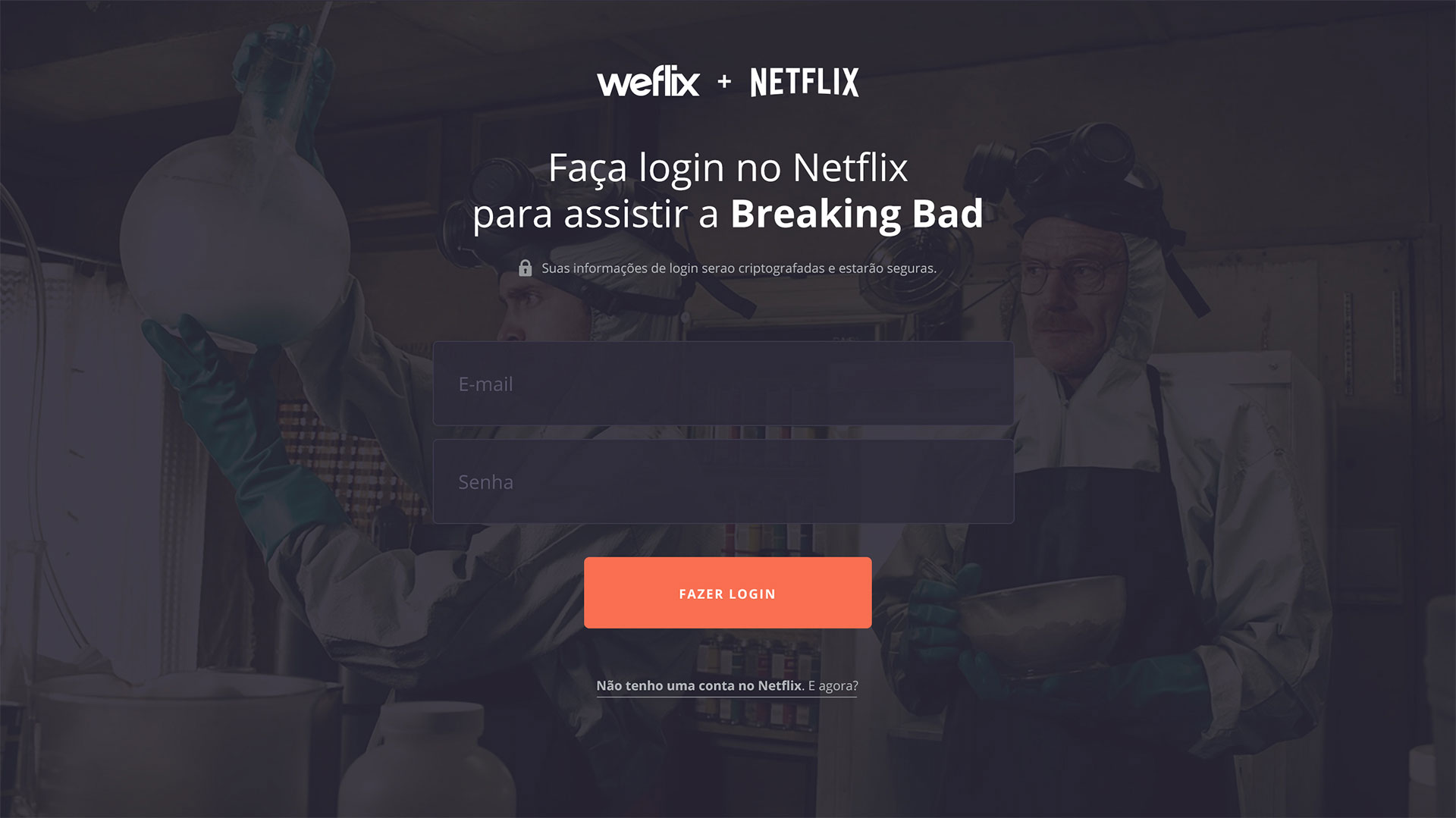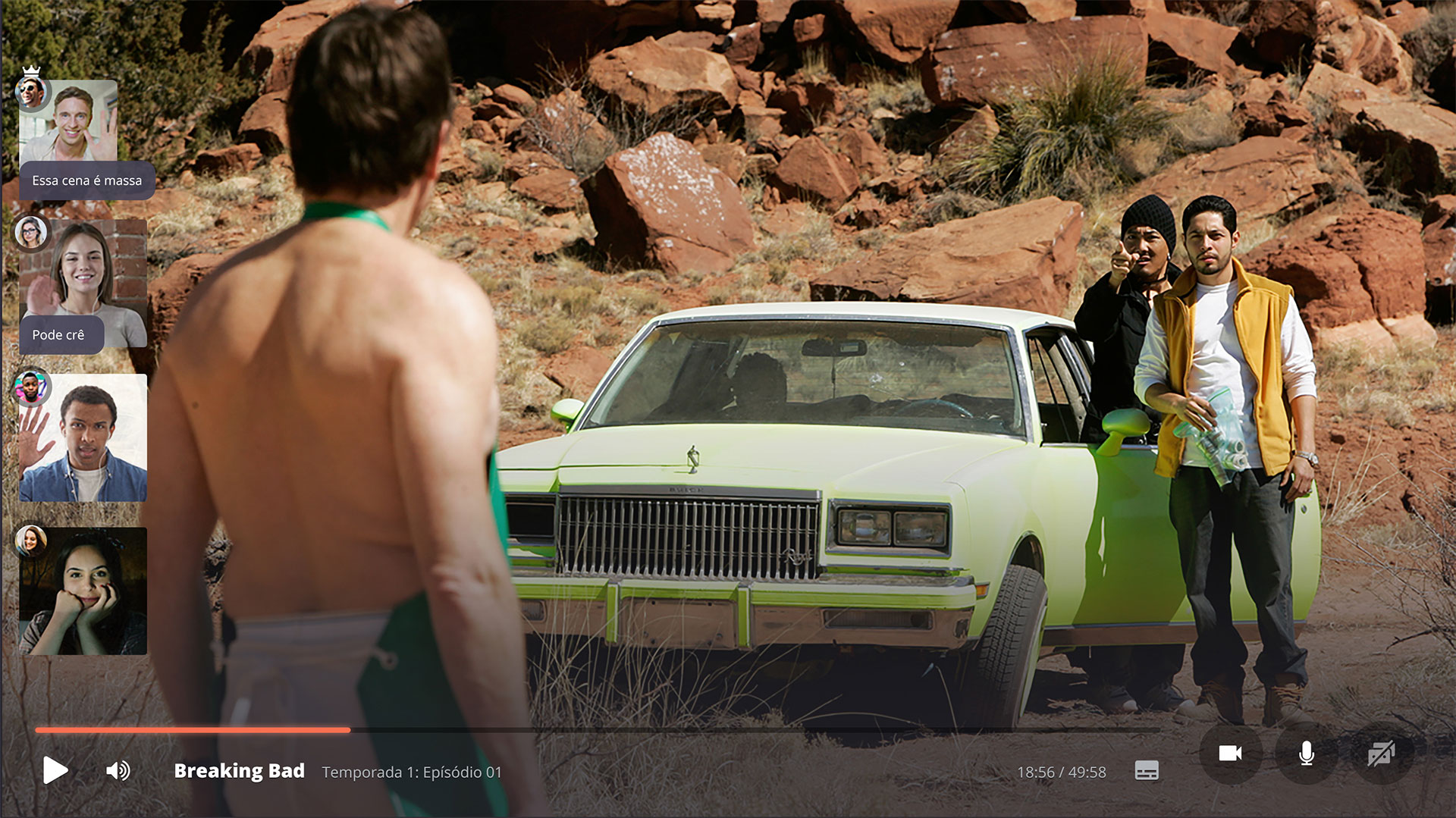 Learnings and final details
After running usability tests, some users gave new ideas to improve the overall experience, such as:
1. New filters to the search area (like Youtube does)
2. Minor size video cameras (they thought that It was disturbing while watching)
3. Gamification, such as achievements (like Xbox)